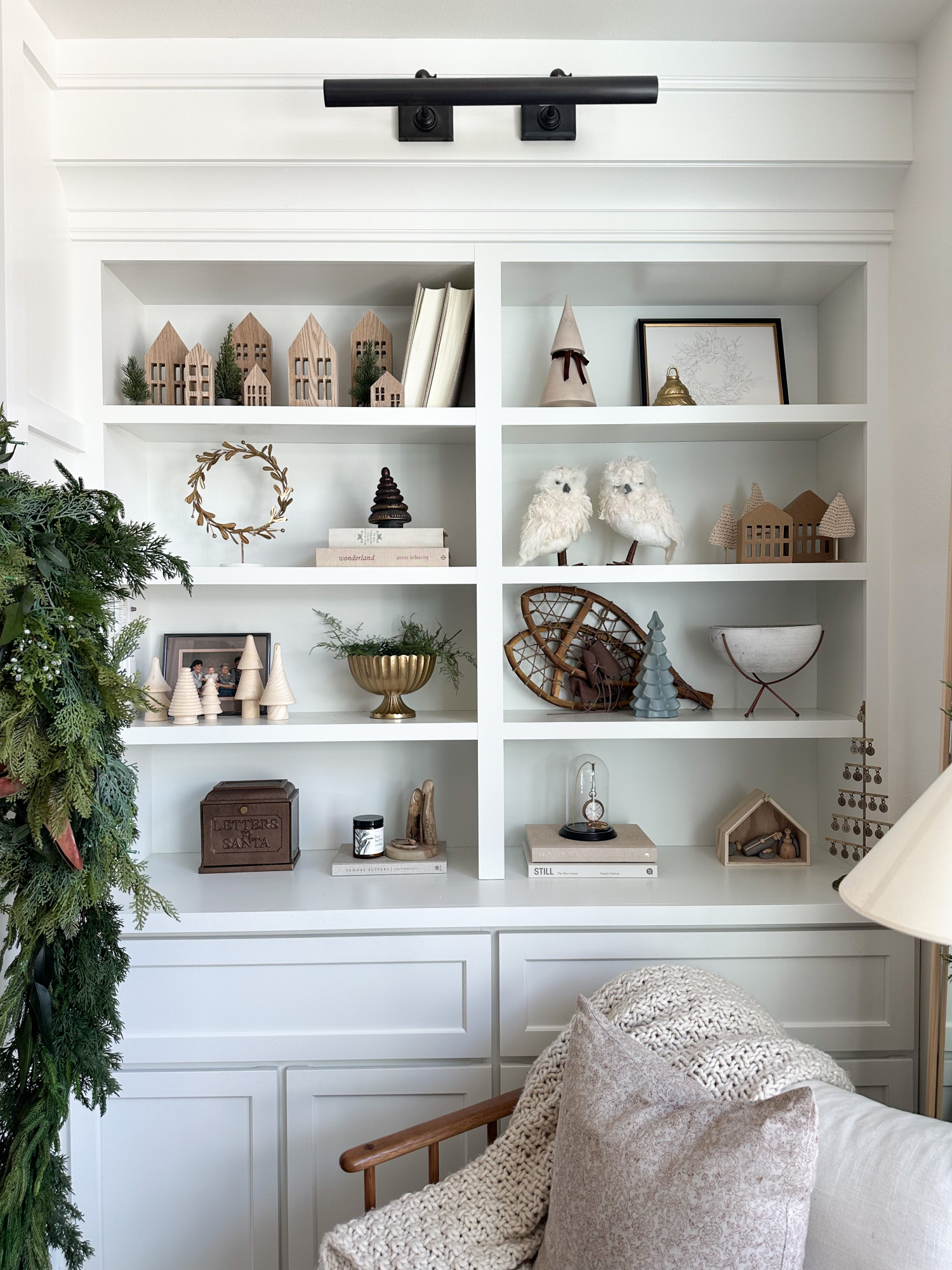 My holiday shelf decor is complete! Styling shelves or built-ins can be intimidating no matter the time of the year! This year I was a little intimidated myself to decorate these shelves! Do I take everything off and start from scratch, or do I just add small holiday touches throughout? I decided to take everything off and start with a clean slate, and I'm so happy I did. I utilized some of my absolute favorite decor pieces that I have had for many years, and added in some new pieces as well, and I really love how it turned out.
My biggest tip when decorating your shelves or built-ins is to ensure that you have enough dimension! You can create a dimensional look by using items of various sizes, heights, textures, and materials. I incorporated ceramic, metal, crochet knits, glass, wood and more elements and I love how they all paired together. My holiday shelf decor incorporate paintings, candles, vases and floral, nativity sets, and so much more! If you want to recreate this look, I'm linking everything below!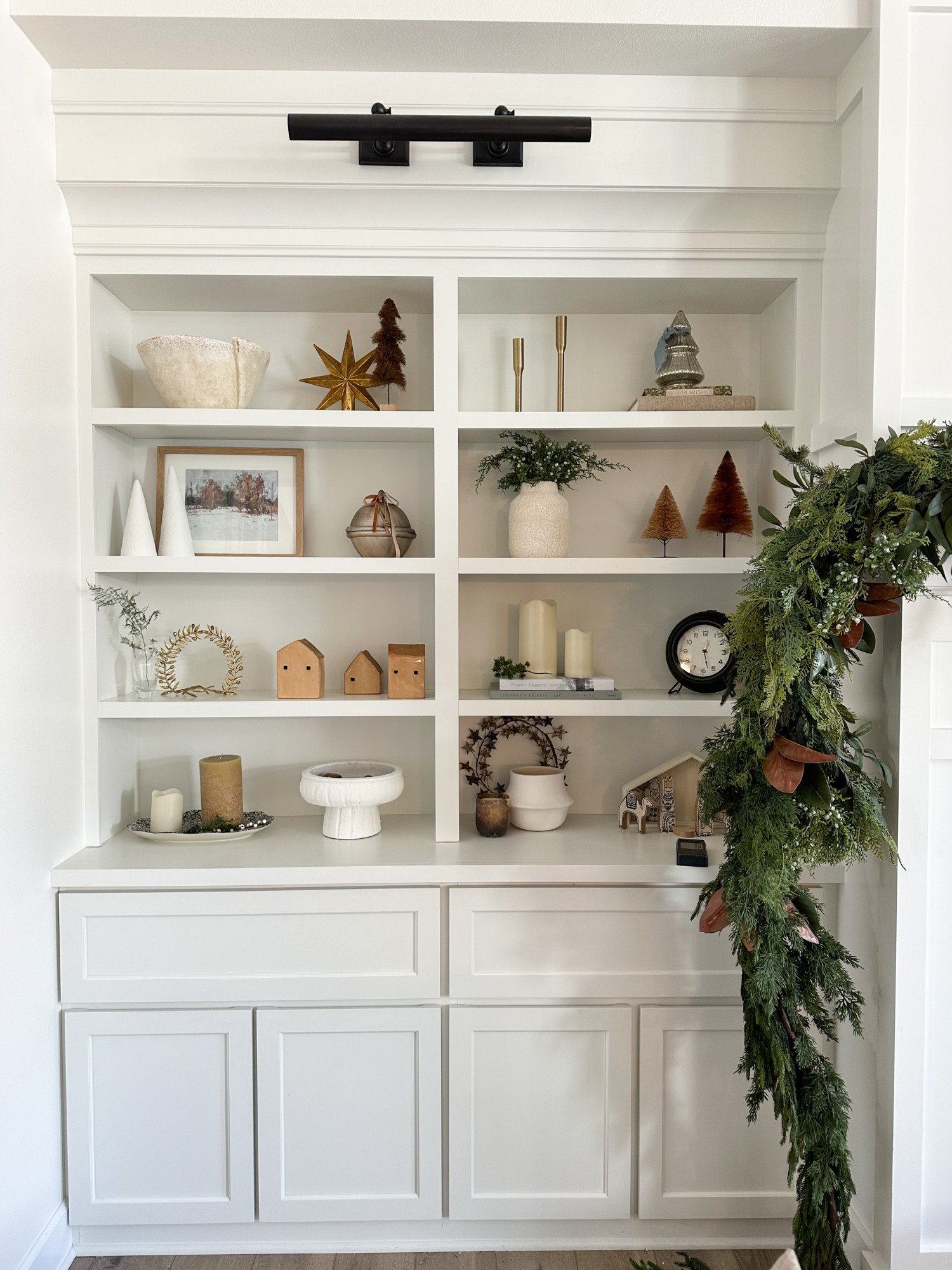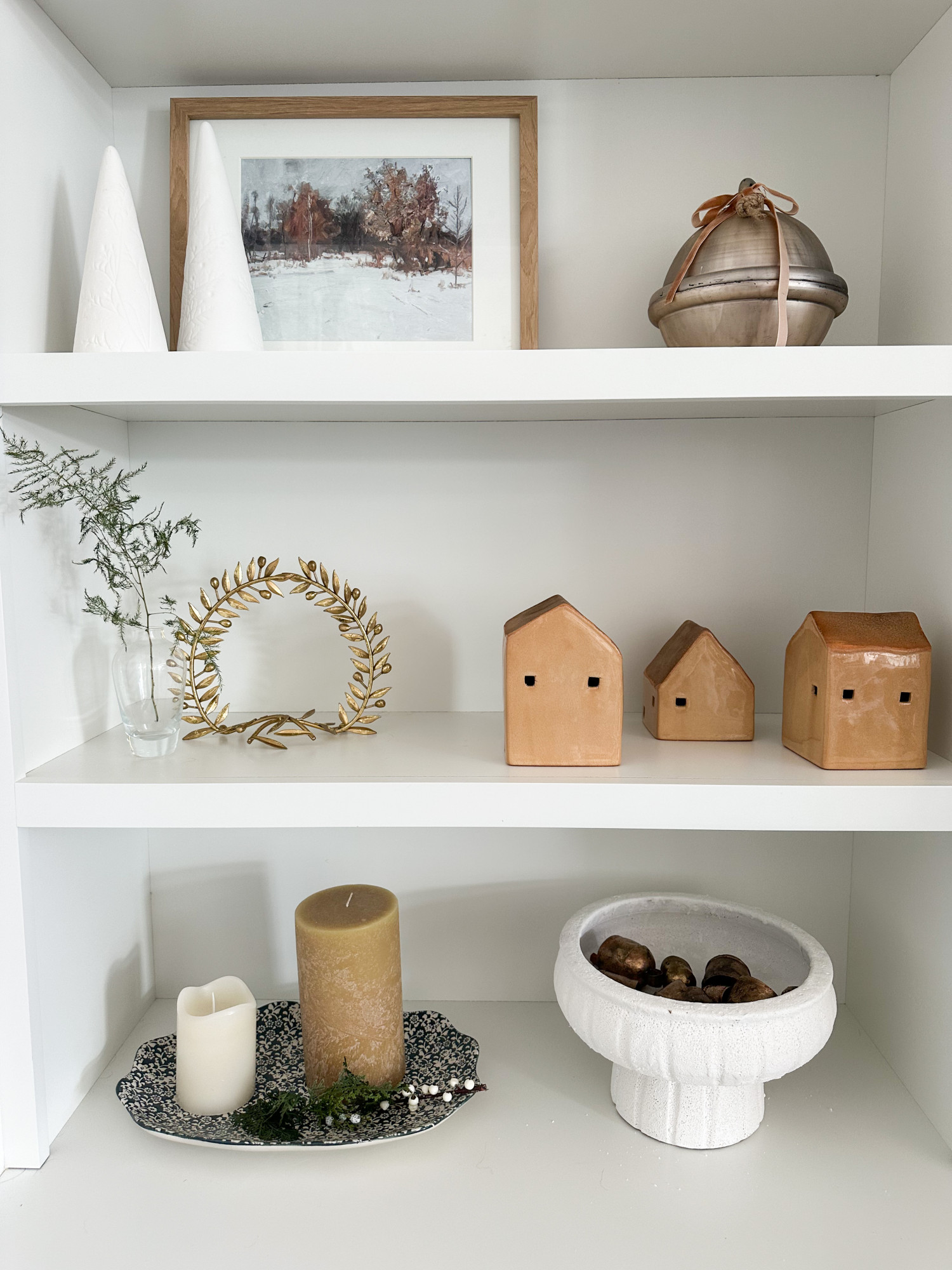 For more holiday finds this season, be sure to check out the Kayla Haven Holiday Shop on my blog where you can see a roundup of all the products I'm loving this season from various retailers! My LTK page is another great resource this holiday season for holiday finds, decor roundups, and gift guides. And be sure to follow along on my Instagram to see all the holiday finds I purchased this season, and how I style and use them!
xo, kayla
---
This post does contain affiliate links, which means if you choose to purchase something while clicking a link in my post, I may receive a small commission.
Shop The Post