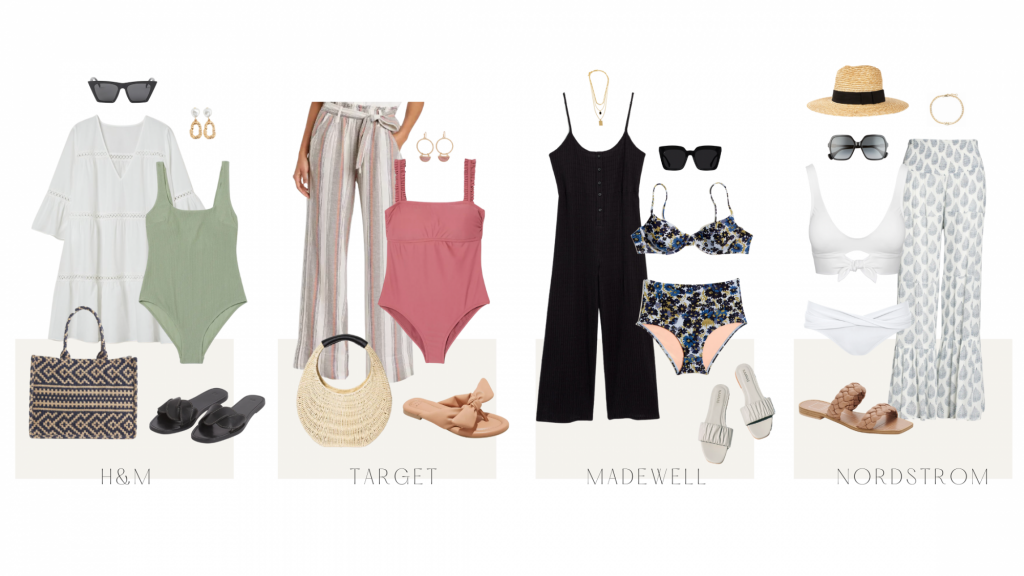 We have a few more beach and warm weather vacations planned and I am always looking for a cute suit. I rounded up a few of my favorite looks from various retailers. What I love about all of these looks is they work for so many body types and also make me feel confident as a Mom. They all give just the right amount of coverage and I love the delicate details of each outfit. I think my favorite is the outfit from Nordstrom– because how amazing are these pants! I also think you could mix and match a lot of these accessories from the shoes to the bags, and coverups too!
Whether you're planning a family spring break trip somewhere warm, going on a girls trip to the beach, or booking a getaway with your significant other, these looks are perfect for transitioning you throughout the entire season from event to event! For more KH fashion finds, be sure to follow along here! Happy Shopping!
H&M Swim

————————
Target Swim

————————
Madewell Swim

————————
Nordstrom Swim

————————
xo, kayla
---
This post does contain affiliate links, which means if you choose to purchase something while clicking a link in my post, I may receive a small commission.
Shop The Post